Don't you just love flowers?
I wish I could give each one of you lovelies a beautiful flower to thank you for your friendship :)
But, flowers don't ship very well, now do they? ;)
Still, gotta love those flowers...
Know what else I'm kinna loving? The faux frosted glass look on this little flower pot
(Ummm...more like baby food jar!)
I took it from this:
To this: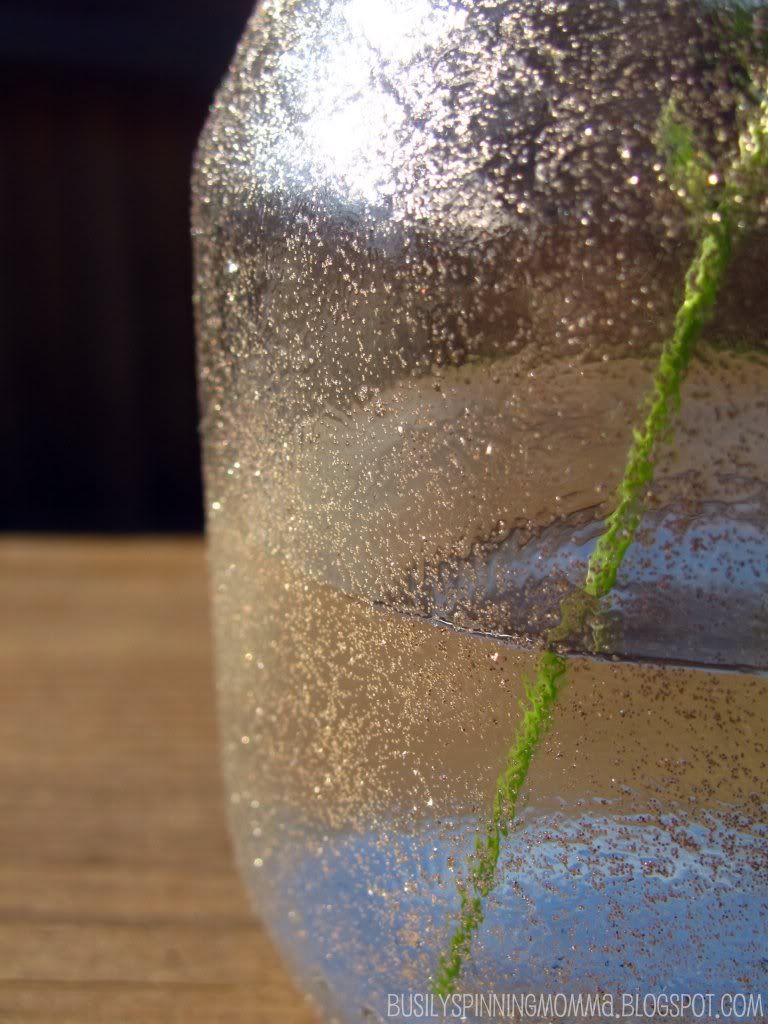 Not a huge transformation but anything with glitter is better, right?! And it does look frosted...
Here some more in different colours with different brush strokes (I still love the "frosted" one best):
To achieve this "look" I used a great new product, that my lovely sponsor,
PLAID
was kind enough to let my try out.
And
they even send along some extra to giveaway to
one
of you!!
Here is what you'll get:
Five of their newest paint product: Extreme Glitter Paint in colours: Champagne, Rose, Aqua, Royal Blue and Confetti.
The options with these paints are endless...think: jewelry, frames, decor for a lil' girls room, hair accessories, canvas paints, scrapbook layouts...pretty much anything you can Mod Podge you can now glitter-fy! This paint has the same consistency as Mod Podge and the glitter doesn't flake off. At all.
Sweet, right?
(I used the colours Champagne, Rose and Aqua (the first three from the left) to pretty-fie my jars.)
So, do you wanna win it?
Here's how:
MANDATORY:
1.You must be following Busily Spinning Momma. It is, after all, a FOLLOWER Appreciation Giveaway :)
That's ONE entry. Leave a comment saying you follow.
EXTRA ENTRIES:
2.
"Like" Plaid on Facebook
HERE
. Trust me, you won't just "like" them, you'll
love
them :)
3.
Check out Plaid's
BLOG
, and tell me what craft you'd like to try :)
Leave a separate commment for each.
For example: First comment, "I follow" Second comment, "I like Plaid on FB!". Third comment, "I want to try their metallic pears!" One comment for each=more chances to win :)
And PLEASE leave an email address I can reach you at.
That's THREE chances to win these cute and versatile paints!
***This giveaway will run from now until next Tuesday, August 15th, and I will pick the winner via Random.org and announce the winner Wednesday, August 16.***
Thanks again, to all you sweet lovely ladies who take the time to read (and comment!) on my lil' blog. I really do appreciate each and every one of you and thank you from the bottom of my sentimental heart...it means more than you know :)
Good luck to you all :)