Hi friends! Today I have an easy peasy tutorial for ya'll! And bonus...it's for the little ones!
I credit my oldest kiddo with the idea behind this adorable pillow...that kid sure like to pillow fight! I thought I'd give him an advantage with his own...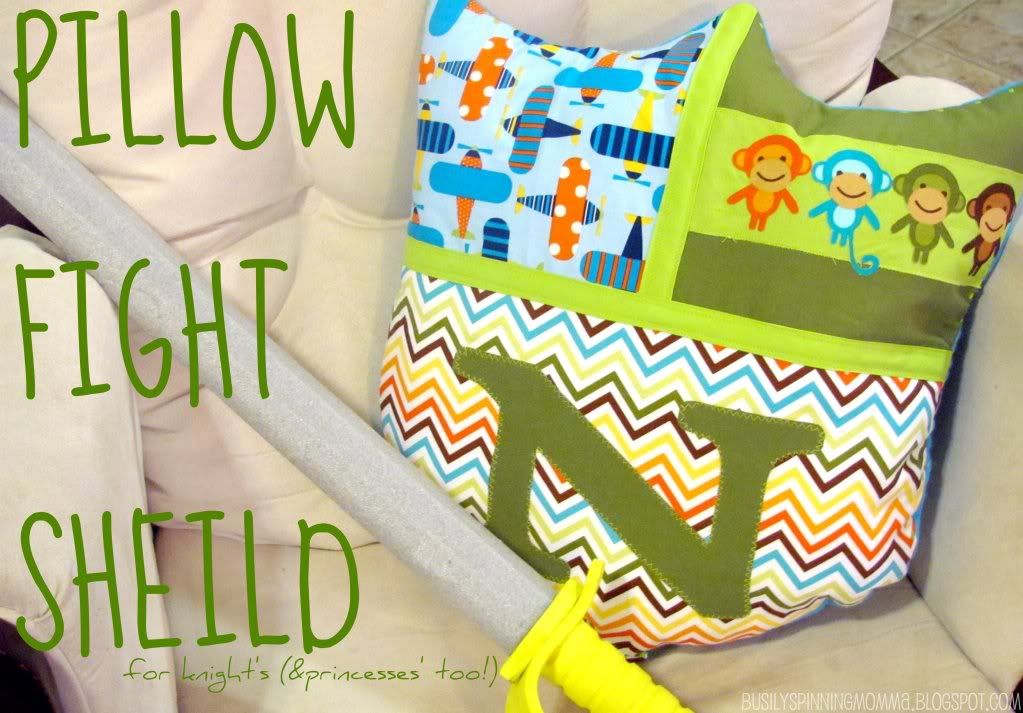 psst! I bought that foam sword at the DS for a whole $1...and my lovie loves it! It sells at a big toy chain for $8! Forget that!
- 4 fat quarters in your choice of fabric
- large board/ paper for drawing template
-fleece interfacing
-pillow stuffing
-sewing machine but also...
-hand sewing needle and thread :)
OPTIONAL:
-Bias tape for detailing
-Heat N' Bond for sticking on letter and other cute stuff :)
First things first, I drew a template of what I wanted the shield to look like. I added a 1/4 to the actual size I wanted and made the template 1/4 bigger all around for the seam allowance.
Next I drew a line down the middle and then a line across the shield. The line going across should not be at the half way point, but slightly higher.
I used an old bristol board to draw my template...see how dirty it is from previous projects?
Next, I took my template and traced it out on what will be THE BACK of the pillow. I used this beautiful blue flannel I bought at the local fabric store.
And then I cut it out....but....ummm....you should iron it first :)
Now, cut up the template like so:
And trace it out onto fabric of your choice: (NOTE! Add a 1/4 inch allowance to where you're about to cut, along the lines you need to cut! This is important to do, or your whole project will be sized wrong)
Another tip...don't use permanent marker...oy vey!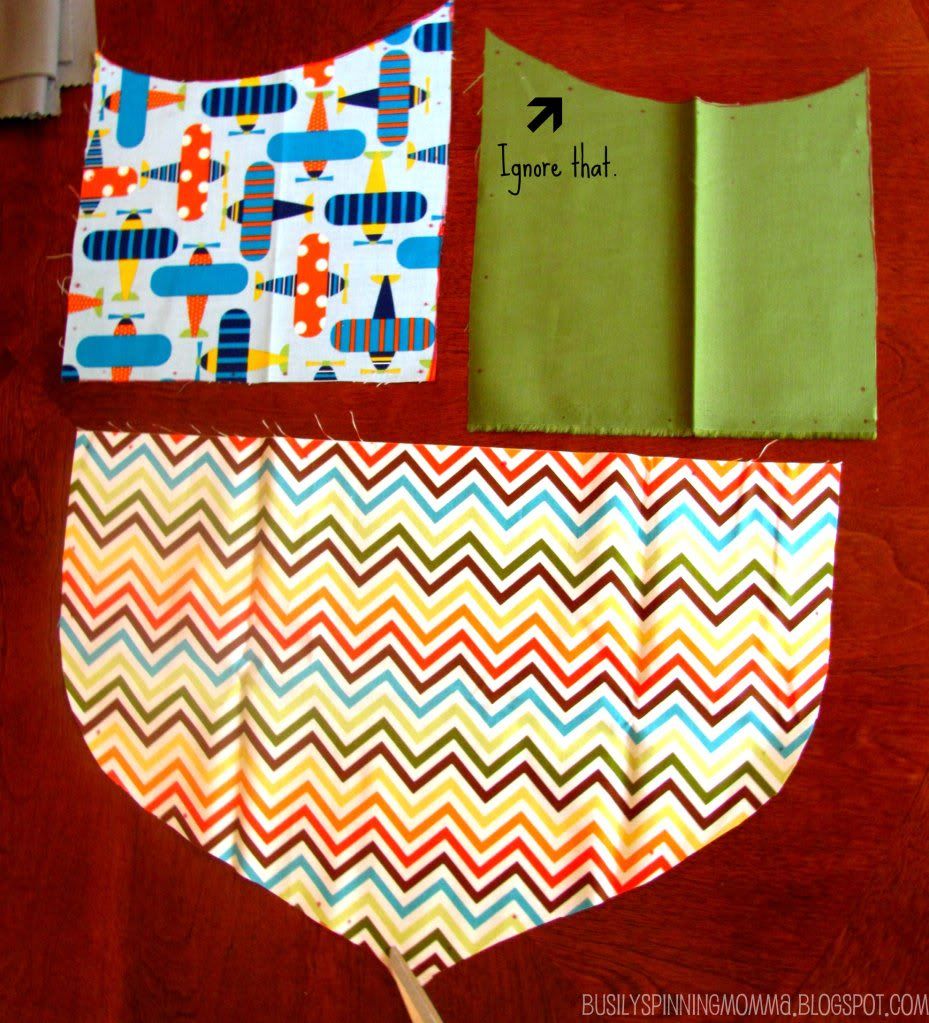 grrr! I cut the chevron fabric lopsided!
Now sew the top two piece together and iron open the seam:
Once that's done, sew on the bottom and iron open THAT seam too :)
I know, I know...the lopsided chevron bugs me too! But I was rushed....I had this little guy asking...."is it ready yet????"
Moving right along...cut out a piece of fleece interfacing the exact same size as the back piece. You should now have this:
Now, sew that baby together! Layer it like this: right sides of your pillow together, interface at the back. See picture:
Turn inside out, and oh look! How CUTE!
And finally, stop fighting your toddler for it and let him (or her!) run wild!
Best picture I could get...he was a little to excited to stand still!
That's the front view.
This here's the back view:
He just slides his little arm into those two straps and he'd ready to dual!
And there you have it....a quick, cute quilted project that can be done with four fat quarters :)
What I like about this little pillow/shield is that you can use it to play with then turn it to the cozier side and sleep on it. Comfort and fun!
Anyway, all that to say...I think this would be a perfect Christmas gift! Really, what kid doesn't like a good old-fashion pillow fight? Add a foam sword, and you.are.GOLDEN :)
Hope you liked it and found it easy to understand!
And as always, if you have any questions you can ask them in the comments and I'll respond as best I can :)
Also, you can find this and many other tutorials under the "Tutorials" Tab at the top :)
Enjoy!